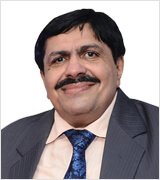 Dr. Jawahar Shah, M.D. in Homeopathy, is a renowned homeopathic physician practicing since more than 40 years. He has successfully treated many cases of Bronchial Asthma and Autism.
Dr. Shah has cured many patients purely with Classical Homoeopathic approach in the last 40 years of his practice.He specializes in the treatment of Bronchial Asthma, Behavioral and Psychiatric problems of children and Management of Cancer patients.
Academic Contributions:
He is an academician and has lectured at more than 500 Seminars in 22 countries in the last 30 years and is a contributor to various National and International Scientific Journals in the form of articles and research papers.
Dr. Shah has been associated with the setting up of various Educational institutions in the country and abroad, most notably Hahnemann College of Homeopathy in London that offers a Post-Graduate course in Homeopathy.
Seminars and Workshop:
| | |
| --- | --- |
| Effect of Belladona on Guineapigelium | Liga - France |
| Bronchial Asthma & its Homeopathic Management | Liga - Latvia |
| Behavioural Disorders in Children | ECCH - St. Galen Switzerland |
| Bronchial Asthma & its Management | California - USA |
| Role of Technology in Homeopathy | Liga – New Delhi |
Literary Work:
Writer of a regular column for the Homeopathic Magazine "Homeopathy for All".
Published more than 50 articles in national and international journals over 40 years
Author of Asthma (Repertory and Book) on Homeopathic Management of COPD & Bronchial Asthma
Published book on Cross references in Repertory – Mind Chapter
Awards:
For his excellent contribution towards homeopathy, he has been rightly honored with several awards such as Medscapeindia Award in 2012, Dag Hammarskjold International Award for Alternative Medicine 1989, Homoeopaths Of The Millennium award, Dr. Nigam's award for excellence in Homoeopathic world in 2005, Homoeo Chikitsa Ratna Award to name few.