International Integrative COVID-19 Patient Management Webinar
By Enlightenment Education (
4.3
stars .
44
reviews
)
Online webinar, 12 hours of study.
No time limit for completing your course.
Evaluation test.
Certificate of attendance
Refer & Win : Refer this course to your friends and get 10% in your wallet.
Government of Maharashtra's Task Force on AYUSH for COVID-19, organised a 4-day Webinar Series on 'International Integrative COVID-19 Patient Management' between 29th October 2020- 1st November 2020.
The team had united to spread awareness regarding COVID-19 and suggest an integrative approach by bringing different medical sciences together which include Allopathy, Ayurveda, Acupuncture, Homeopathy, Unani, and Yoga.
This webinar presented to the audience a "Never- seen- before " type conglomeration of various practitioners on one platform.
It gave an opportunity to learn, treat and do research by one and all across various streams of medicine.
The webinar had expert speakers from different medical fraternities sharing their experience of managing COVID-19 cases. The webinar received an overwhelming response from across the globe; over 3500 registrations from 78 countries.
The details of the 4- day Webinar Series are as follows,
(To view any session, click on the title of the session)
You can view these sessions FREE of cost, at your convenience.
Concept of Integrative Medical Treatment

Dr Beth Dupree, a USA based Breast Cancer Surgeon and an Integrative Medical Practitioner, presented a session on Breast Cancer and COVID-19: An Integrative Approach to Treatment Dilemmas

Dr Dilip Sarkar, a retired Vascular Surgeon Certified Yoga Therapist and Ayurvedic Practitioner who focuses on integrating Yogic and Ayurvedic wisdom with the science of Western Medicine, presented a session on Integrative Approach To The Management Of COVID-19

Dr. Raj Shah, founder, president, and chief executive officer at SmartCareDoc and HeartCare has made a mark in the field of Telemedicine. He presented a session on Remote Telehealth Care Delivery And Management During And Post COVID-19

Dr Navin Pawaskar, who has co-authored a book on 'Integrative Medical Sciences' shared his experiences about Integrative Medicine Principals And Potentials In COVID-19
Allopathy for the management of COVID-19

Dr Shashank Joshi, a renowned Endocrinologist based in Mumbai shared practical tips and his experience about COVID-19 Patient Management Protocol

Dr Vidya Nagar, gave an insight into a much-needed topic in relation to COVID-19 Investigation And Its Interpretation And Differential Diagnosis

An esteemed Obstetrician, Gynaecologist and HOD of Gynaecology & Obstetrics - Grant Medical College Mumbai, India, Dr Rajshree Katke spoke about COVID-19 In Pregnant Women, Labour and Post- Natal Care

Dr Rahul Pandit who has an extensive experience in the management of critically ill patient; shared a list of valuable guidelines, red flags and practical tips whilst dealing with critically ill COVID-19 patients in his session Management Of Critically Ill COVID Patients In ICU
Ayurveda for the Management of COVID-19

Dr H S Palep, a senior practitioner and theonly recognized teacher at the Mumbai University in both Modern Medicine and Ayurveda Faculties shared valuable insights on Ayurveda And Its Basic Principles

Dr Vinayak Tayade, a seasoned Ayurvedic consultant, shared his experiences and gave valuable insights about the Role Of Ayurveda In Managing Asymptomatic, Mild And Moderate Cases

A USA based researcher and Ayurveda Practitioner; Dr Pratibha Shah shared valuable inputs about Emerging Ayurveda Strategies For COVID-19 - An Overview By CAR, USA

Dr Tanuja Nesari, a senior consultant and a renowned name in the Ayurvedic Faculty, shared important aspects of Experience In Sharing Prophylaxis, Treatment And Post COVID-19 Management Through Holistic Approach Of Ayurveda

Dr Urmila Pitkar a practicing Ayurved, Panchkarma consultant & Yoga teacher for last 23 years shared her experience on Swasthavrutta (Regimen) Concept In Ayurveda & COVID-19 Management
Homoeopathy for the Management of COVID-19

Dr Anil Khurana has an experience of over 30 years with the CCRH and has worked in all the areas of research. He shared his insights about Role Of Research In Homeopathy In Relation To COVID-19 Patients

Dr Ramsubramaniam a Paediatrician by Profession and a Homoeopath by passion gave a brief insight about Introduction To Homeopathy, Myths And Facts Of Homoeopathy

Dr Jawahar Shah, a renowned Homoeopathic practitioner, with more than 40 years of clinical experiences shared his valuable inputs about Homeopathic Treatment In Preventive, Asymptomatic, Mild And Moderate Symptomatic COVID-19 Cases

Dr Jaswant Patil, a practising Pulmonologist with more than 35 years of experience and an Integrative Medicine Practitioner, shared his experience about Role Of Homoeopathic Medicines In COVID-19 Cases

Dr Farokh Master, a globally renowned name in the field of Homoeopathy, shared his experience of treating complicated COVID-19 cases through his session on A Case Of COVID-19 With Co-Morbidities

Dr Manish Patil, an experienced practitioner in the field of Homoeopathy, shared practical tips and valuable guidelines about Setting Up An Immunity Clinic

Dr Menachum Oberbaum, shared insights about opportunity the homeopathy system has received because of the covid-19 pandemic with the help of evidence-based data and illustrate cases of COVID-19 in his session Could COVID-19 Be A Chance For Homeopathy
Unani for the Management of COVID-19

Dr. Zubair Shaikh a renowned Unani physician, practising Integrative Medicine shared his views about Role Of Unani In Prevention And Treatment Of COVID-19

Dr Gazala Mulla, a senior Unani practitioner shared important insights about Unani System Of Medicine- A Greek Concept Of Health And Healing

Dr M Yasir, an esteemed Unani practitioner, shared his thoughts and experiences about Adjuvant Unani Treatment Measures for COVID-19

Dr N Zaheer, a senior Unani practitioner and a researcher with more than 28 years of experience shared updates about Research Activities In Unani For COVID-19
Yoga and Acupuncture for COVID-19

Acharya Ishan Shivanand, a globally renowned Yogi, shared his insights about their ongoing research regarding Effect Of Shiv Yog- Yoga Of Immortals On Anxiety, Depression And Qol In Thr Era Of COVID-19

Sat Bir Sigh Khalsa, a globally renowned Yoga personality spoke about the importance of connecting Mind and body in his session Connecting Mind And Body

Dr P B Lohiya is a senior consultant and an experienced Acupuncture practitioner, he shared his experiences about the role of Acupuncture in prevention and treatment of COVID-19 in his session Acupuncture for Prevention And Treatment Of Mild/Moderate Cases Of COVID-19

Luke Coutinho, a globally renowned holistic lifestyle coach shared valuable insights on Natural Pillars Of Health
Most Recent Reviews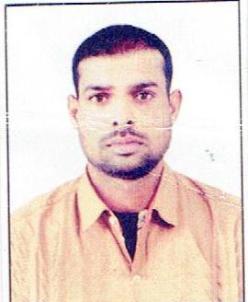 Well presentation and motivational knowledgeable Webinar session about pandemic disease COVID19.
Sir when I will get my certificate Will you send it my email Dr.Nileema Shisode Nileema.shisode7@gmail.com 9422058413 Sessions were very good thank you for organising such a practical sessions. Thanks
thank you for the wonderful session
Thank you for this useful webinar. Great organization , all speakers were incredible!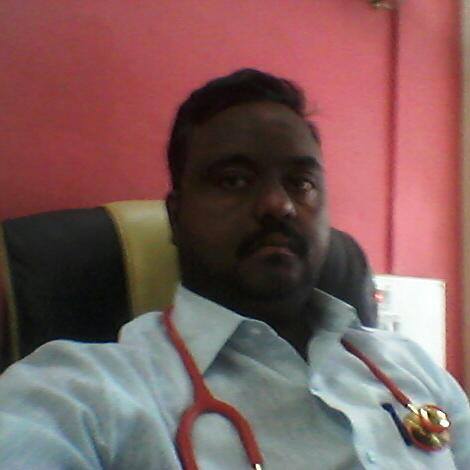 from
Dr. Vaibhav Shahapure
fantastic seminar. very useful. it was nice to see the integration of Ayurveda, Homeopathy, Yoga, Acupuncture , Unani all working together.. Thank You organisers for putting up this fantastic webinair
from
dr manisha shah shah
from
Dr. Kishorekumar A P
from
Dr Abhishek Kumar Sharma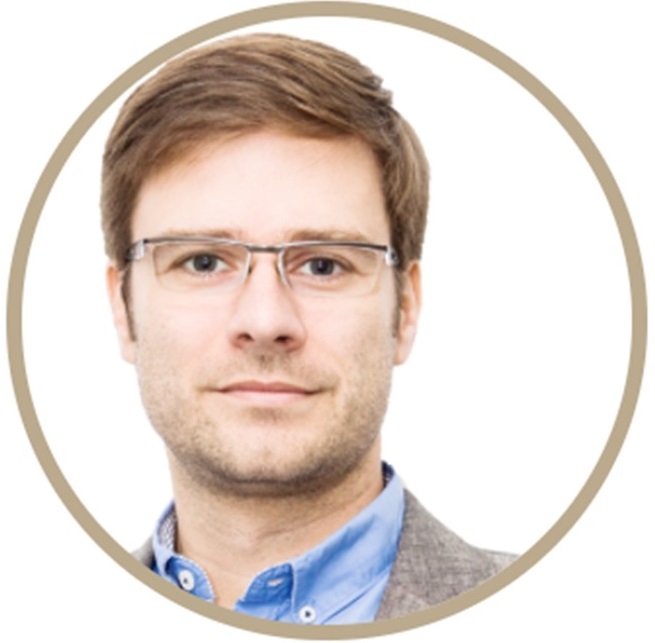 from
Peter Miklos Antal Dr.
Awesome session. Thanku so much😊
from
Mahadevan Krishnapillai
from
DR.M.MD.MUSTAFA SHARIFF
Unfortunately it was very stop and start so I couldn't make out any information at all.
Such a brilliant and knowledgeable webinar with all the respectable doctors.
from
Dr Ekta Bhoomin Desai.