The Power of 12 C's, Redwood and Ubuntu Effect
By Enlightenment Education (
4
stars .
11
reviews
)

ACHENA Approved

AROH Approved
Online webinar, 1.5 hours of study.
No time limit for completing your course.
Evaluation test.
Certificate of attendance
Refer & Win : Refer this course to your friends and get 10% in your wallet.
What are the 12 C's absolutely necessary if you want to be successful and to have a connection globally? This is exactly the point of discussion in this webinar by Dr. Jawahar Shah.
Dr. Shah and his team have committed to creating 5000 good homeopathic clinicians across the globe with one-of-its-kind webinar series: Mission 5000 with 108 sessions. Get ready to transform, perform and achieve the finest results in your practice.
Dr. Shah will elaborate on this one-year-long webinar master webinar class which has 90 speakers, 108 sessions and 160+ hours of study. Be the first one to get a sneakpeek of these sessions in this webinar.
---
SCHEDULE (LIVE SESSION)
India & Asia: Saturday, 26th June 2021, 7am IST. Repeat at 2pm IST
US & Canada: Friday, 25th June 2021, 9:30 pm EST
Europe: Saturday, 26th June 2021, 10:30 am CET
Duration: 1 Hour 15 minutes of study (Online webinar)
Recording will be available post the session.
---
This course is carefully categorized into:
Clinical and applied Homeopathy
Acute conditions and Homeopathy
Entrepreneurial qualities
Integrative aspect
Special practice-oriented sessions
Research
Dr. Shah will amplify these topics in detail.
Watch this webinar to know what is redwood and Ubuntu effect and how it is essential in today's testing time for Homeopathy across the world?
The objective of this webinar is to, Come together, Join Hands and Stand Up for Homeopathy.
About Speaker
Dr. Jawahar Shah, M.D. in Homeopathy, is a renowned homeopathic physician practicing since more than 40 years. He has successfully treated many cases of Bronchial Asthma and Autism.
Most Recent Reviews
Really the power of 12 C's, Redwood and Ubuntu effect is a real imagination, way, vision, and light of path to succeed in personal and professional life and take a quantum leap Amazing and excellent content and steps explained by Dr. Jawahar Shah sir. The session was an eye-opener and heart touching thank you so much sir.
What a wonderfull session, thank you very much Dr.Jawahar. You are so enthusiastic that infects every person that listen you. Homeopathy world need all your enthusiasm, optimism and wisdom to beat the pesimisim and attacks against this beautifull science. Congratulations for this Mission 5000, it is a wonderfull project that many people wil benifit from it, patients, physicians, all the human beings
Salute to Dr Shah for his passion for homeopathy and service to humanity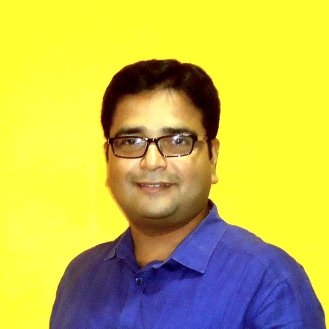 from
DR MANAS RANJAN HOTA
It's was really an excellent session..Thanks Dr.Jawahar Saha sir for your motivational talks..You boosted me...You are doing a great job....We all are lucky enough as enrolled in Mission 500.Hartly gratitude...