The physician's high and only mission is to restore the sick to health, to cure, as it is termed
Aphorism 1
Enlightenment Education is determined to provide quality homeopathic education and training by eminent homeopathic physicians.
AIM
To provide quality education of the highest standard at an affordable price.
---
MISSON
To empower every homeopath with advanced knowledge of Homeopathy to enhance their clinical practice.
---
CORE
Highest teaching quality, Renowned teachers, Anytime & any-where access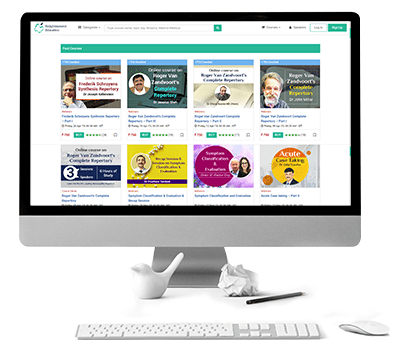 We offer high quality, affordable homeopathy education.
Provide live and interactive webinars by excellent presenters
Provide sessions on most common to diverse and rare medical conditions.
Provide case studies with step-by-step instructions, in-depth analysis, repertorization, differentiation of remedies, and final similimum selection.
Training on all homeopathic subjects like Materia Medica, Repertory, Organon of Medicine & Philosophy, Therapeutics etc.
Homeopathic practitioners and students can participate in our courses/webinars via live, interactive webinars. The recordings will be accessible any time after the live broadcast, from anywhere in the world.
Be it US or Europe, UK or Australia, our webinars can be watched in multiple time zones in real-time.
Many of our webinars are Approved by The Accreditation Commission for Homeopathic Education in North America (ACHENA) and The Australian Register Of Homoeopaths (AROH), wherein participants earn CPD (Continuing Professional Development) points.