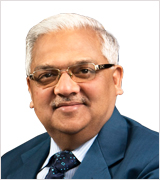 Renowned Homeopathic Physician practicing since more than 30 years.
Successfully treated many cases of Gallstones, Prostatic Complaints, Gynaecological disorders, Thyroid disorders and hair fall.
Dr. Gupta is a Chief Consultant at Gaurang Clinic and Centre for Homoeopathic Research, Aliganj, Lucknow.
He is Honorary Medical Officer (Homoeopathic) at State Bank of India,
He is also an Authorized Medical Attendant/Specialist in "Central Institute of Medicinal and Aromatic Plants", Lucknow
Author of Evidence based Research of Homeopathy in Gynaecology& Dermatology.
Conferred with various awards such as Bharat Jyoti Award, HomeoRatan Award, Best Scientist Award and Homoeo Dynasty Great Master's Award.
Course Series
(108 Sessions)
Recording Available
---
Course Series
(5 Sessions)
Recording Available
---