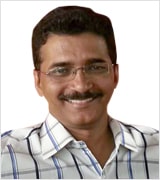 HOD & Prof Dept. of Organon at Smt. Chandaben Mohanbhai Patel Homoeopathic Medical College, (CMP) Mumbai
Honorary Physician at Shree Mumbadevi Homoeopathic Hospital in
Medicine Unit III
Psychiatry OPD for 28 years
Orthopaedic OPD
Honorary Physician at Guru Gobind Singh Gurudwara, Khar (W)
Seminars and Presentations:
Homoeopathic Medicine – "A different Perspective in
Behaviour Modification for Opiate Dependence" presented at
International Conference on Drug Awareness HOPE 88 in Bombay
Drug Abuse—Facts, Fallacies & Solution in Health Forum in Doordarshan on 11/08/1988
Tuberculosis and its management in various forms in Homoeopathy-- for PG (Hom) students of Hahnemannian College of Homoeopathy, London
Substance use disorder—Dr Anil Bhatia memorial Seminar held by HERI, at Mumbai on 8th October 2017
"A case of Osteochondroma" a paper presentation in the First International Ayush Conference and Exhibition, held at Dubai International Convention Centre, Dubai (UAE), on 9th to 11th November 2017
Awards and Accolades:
Best paper in Drug abuse in HOPE 88 an International Seminar on Drug addiction participated by 23 countries. Premier work in Maharashtra on Drug addiction treated with homoeopathy treating more than 2000 addicts esp. brown sugar and alcohol
Best Guidance for PG students and the PG team from Hahnemannian College, London.
Books
Shades of Passion—Drug proving of Mehendi (Lawsoniainermis)
Aroma of Apathy—Drug proving of Coleus aromaticus
Drug Proving of Murrayakoenigii (curry leaves)
Webinars
Sunday, 01 Oct-23, 11:30 PM . EST
---
Webinars
Recording Available
---
Webinars
Recording Available
---
Course Series
(25 Sessions)
Recording Available
---
Course Series
(10 Sessions)
Recording Available
---