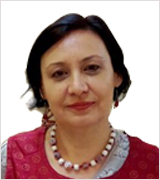 Erzsebet Turos has worked as a general practitioner in a psychiatric hospital in Borsa in Cluj county, Romania, for several years.
Research about Perception of the disease and hospitalization in leukemia patients, by 2007 co- founded the Alternativa Association for Leukemic Patients.
In 2005, she was nominated for the Nobel Peace Prize for her work.
Conducted many Patient Awareness Workshops, presented about the effectiveness of Homoeopathy at International conferences.
Some of her cases we can find in Homeopathy Journals.
Webinars
Recording Available
---
Webinars
Recording Available
---
Course Series
(108 Sessions)
Recording Available
---