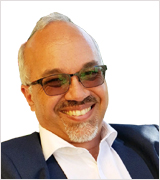 He is an Associate Prof. & Acting Executive Dean – faculty of Health Science at Durban University of Technology.
Private Practitioner and has been teaching homeopathic medicines for 22 years.
Has delivered various lectures, seminars and presented scientific paper at various international platform.
He is an internationally-regarded expert in the field of homoeopathic pathogenetic trials, and has been the Principal Investigator in an ongoing collaborative research project between DUT and Heel Biological Medicines in Germany since 2012.
Member of Liga Medicorum Homoeopathica Internationalis, representative for Homeopathy, Naturopathy and Phytotherpy.
Webinars
Recording Available
---
Webinars
Recording Available
---
Webinars
Recording Available
---
Course Series
(108 Sessions)
Recording Available
---