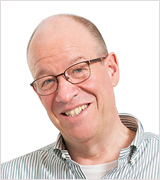 Heiner Frei MD is a Homeopathic Paediatrician from Laupen, Switzerland. He has been actively involed in research and has won many awards for his ground breaking work. For his work on ADD / ADHD Dr Frei received in 2009 the Research Award of the Max and Eva Tiedemann Foundation in Germany.
From 1984 to 1987 head physician in paediatric haematology and oncology at the University Children's Hospital of Bern.
In 1987 initial paediatric practice and training in homeopathy. Since 1994 teaching homeopathy in Switzerland, several European countries and India.
From 2001 to 2005 president of the Swiss Association of Homeopathic Physicians.
Research activities and publications focusing on clinical studies about acute tonsillitis, otitis media, ADHD, H1N1 influenza, the treatment of multimorbid patients and homeopathic methodology.
From 2001 to 2005 study coordinator of the rigorous Swiss RCT on homeopathic treatment of ADHD, which yielded scientific evidence for a specific effect of homeopathic medicines.
This study has been honoured with the Swiss SNE Research Promotion Prize 2001 and the German Research Award of the Karl and Hilde Holzschuh Foundation 2008.
In 2001 Dr. Frei developed polarity analysis, a new approach to improve the precision of homeopathic prescriptions.
Since 2005 publication of several books in German and English on different aspects of polarity analysis.
Webinars
Recording Available
---