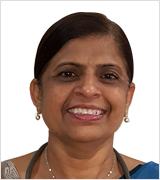 Dr. Rupa Shah is a renowned MBBS, Public Speaker, Educator & trained in western medicine in Bombay, developed very keen interest in natural healing therapies about 35 years.
While researching & treating patients, she came across Flower Remedies.
Dr. Rupa Shah, has pioneer in developing Indian Flower Remedies, which are featured in five International Flower essences encyclopedia.
Author of various books which are available in English, Hindi & Gujarati.
As a writer, she has contributed to magazines like Pharma Pulse, Femina, Essences & Positive Health etc.
She has delivered lectured at various International flower Remedies Essences conferences in various countries.
As an Educator, she regularly conducts workshops in India.
She is been featured in many newspaper and magazines several times.
Course Series
(108 Sessions)
Recording Available
---