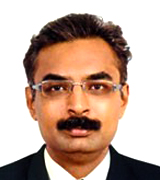 Professor of Materia Medica and Part time consultant at The Other Song-International Academy of Advanced Homeopathy.

Member Reviewer Board for M.L Dhawale Memorial Homeopathic Institute and Theme Medical Publishers, India.

Conducted a HAHNEMANIAN Double Blind-Placebo Controlled Drug proving of Blatta Orientalis & Comocladia Dentata.

Various Articles have been published in Homeopathic Links.

Worked as an Observer in The Bombay Hospital & Research Center in Department of Internal Medicine.
LITERARY WORK
Author of Proving of Blatta Orientalis &Comocladia Dentata and Re-exploring our magnificent plants.
Course Series
(108 Sessions)
Recording Available
---