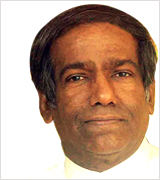 M.D(TNM), N.D., Ph.D(UK), D.H.S (Canada), F.F Hom(Malaysia)
Dr. Leo Rebello is a Holistic Healer from India, over 35 years of teaching, Clinical & Research experience.
CLINICAL EXPERIENCE
Helping his patients get off medications for short and long-term health problems like Heart Disease, Hypertension, Diabetes, Obesity, Asthma, Digestive Ailments, Osteoarthritis, MS and other debilitating diseases
OTHER CONTRIBUTIONS
Wrote a Revised Oath for Doctors in 2003, World Health Agenda in 2004.

Originator of walkathons against Drugs, AIDS, Jogathon for Health, & advisor to Prohibition Council, Maharashtra.

Interviewed by various media house such as BBC TV, TV Asia, Doordarshan, NDTV, Times Magazines, Los Angeles Times.
LITERARY WORK
Author of 51 books including AIDS and Alternative Medicine, World without Wars(Nominated for Peace Nobel).
Course Series
(108 Sessions)
Recording Available
---