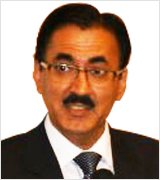 Dr. Yogesh Sehgal is the younger son of Dr. M. L. Sehgal, the founder of Revolutionized Homeopathy or the Sehgal Method. He is an internationally well-known speaker, co-author of several books on Sehgal Method and handles a roaring homeopathic practice in New Delhi, India.
He is the author of the books- Feelings, Missing Links, Kingdom of Mind.
He has also put in his concentrated efforts and created the Perfect Repertory of Mind.
Webinars
Recording Available
---
Webinars
Recording Available
---