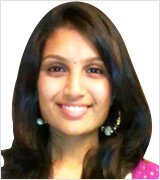 M.D. (Homeopathy) - specializing in Practice of Medicine from Foster Development's Homeopathic Medical College, Aurangabad under Maharashtra University of Health Sciences, Nashik. Bachelor of Homeopathic Medicine & Surgery (B.H.M.S.) from Smt. C.M.P. Homeopathic Medical College, Mumbai.
Professional Experience:
Dr. Neha is a homeopathic consultant and Personal Counsellor since Feb 2010. She is a Senior Practitioner and Administrator with Welcome Cure Pvt. Ltd., Mumbai, specifically on Common Services Centre, in association with the Government of India. She has been Team Lead of Department of Content Research & Development.
Course Series
(51 Sessions)
Recording Available
---
Course Series
(25 Sessions)
Recording Available
---
Course Series
(27 Sessions)
Recording Available
---