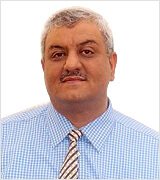 Dr. Farokh Master is a certainly a Gem of Homeopathy in terms of his knowledge and teaching on basic as well as advanced homeopathy subjects.
India's First MD in Homeopathy who stood First Class First with Gold Medal.
First Indian to be honored by the House of Lords, UK for propagation of Homeopathic Systems of Medicine.
Instrumental in starting homeopathic out-patient department in many allopathic hospitals viz. Bombay Hospital, KEM Hospital & Ruby Hall, Pune.
Independently practicing as Homeopathic Physician at Homeopathic Health Center, Mumbai with over 29 years of experience in Homeopathic Consultation all over the world.
First Indian Homeopath to start his own Homeopathy Schools in Europe & USA under the name of Dr. Farokh Master Summer School. This school is currently run in more than 6 countries.
Awards & Accolades:
Rated as Top 10 Best Homeopathic Doctors in the world by Pioneer University, Oxon U.K. and Members of the Board of the Pioneer Homeopathic Academy of U.K and thereafter conferred the Honorary Doctorate of Homeopathy in 2006.
Recognized and acknowledged worldwide for his contribution in the treatment of Cancer & Homeopathy at St Lukas Clinic of Tumor, Switzerland, Madame Curie Institute of Cancer, Paris, France, Chicago Children's General Hospital, U.S.A., etc.
Recipient of several National and International Awards /Honors for outstanding contribution to Classical Homeopathy, Cancer & Homeopathy, Homeopathic Education and other alternative therapies.
Shared the platform with world renowned Dr. George Vithoulkas (Nobel prize winner for alternative Medicine) at the Similimum2000-Medicure Foundation, Mumbai.
Appointed, Medical Inspector for Central Council of Homeopathy by the Ministry of Health and Family Welfare, Government of India from 1995 - 2006.
Author of 60 enlightening and informative books on a variety of topics.
Course Series
(51 Sessions)
Recording Available
---
Course Series
(32 Sessions)
Recording Available
---
Course Series
(11 Sessions)
Recording Available
---