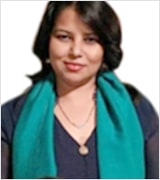 Designation: Research Officer (Homoeopathy)/Scientist 1
Clinical Research (Urinary tract Infection, Chronic Renal failure)
Associate Editor (Indian Journal of Research in Homoeopathy)
International Collaboration (Australia, Russia, HRI)
Out-reach OPD fortnightly (Farrukh Nagar, Haryana); Project Webinar Series
Project Webinar Series; part of CCRH Social Media team
Awards/Recognition:
Awarded with Bronze medal, cash prizes, trophy for Third Rank in NHMC & H, Delhi University
by Delhi Homoeopathic Federation during Homoeopathy day celebration at Pearey Lal Bhawan
Willmar Schwabe India Pvt Ltd
Elite Certificate by NIE-ICMR for Health Research Fundamentals.
Publications:
I. Books-
Homoeopathy for Common Diseases
Monograph-Hydrocotyle Asiatica
Dossier-Homoeopathy: Science of Gentle Healing (English, Spanish, Japanese)
II. Documentary-
Drug Development in Homeopathy
Clinical Research in Homoeopathy
III. Other Council's Publication-
Associate Editor of Indian Journal of Research in Homoeopathy (IJRH)
CCRH Newsletter volume 75-80
CCRH Annual report, Activities and Achievement, AYUSH Annual report etc.
IV. Other Journals/Magazines:
Bindu Sharma, RK Manchanda, Pritha Mehra, Praveen Oberai, Varanasi Roja, Deepti Singh et al. Homoeopathic treatment for lower urinary tract symptoms in men with benign prostatic hyperplasia: an open randomized multicentric placebo controlled clinical trial. International Journal of High Dilution Research, [S.l.], v. 15, n. 4, p. 12-13, oct. 2016. ISSN 1982-6206. Available at: http://highdilution.org/index.php/ijhdr/article/view/842
Chalia DS. Research Highlights (October–December 2015). Indian J Res Homoeopathy [serial online] 2015 [cited 2018 Sep 19];9:277-84. Available from: http://www.ijrh.org/text.asp?2015/9/4/277/172873