Breathe Healthily – Role of Homeopathy in Asthma
By Enlightenment Education (
0
stars .
0
reviews
)
Friday, March 09, 2018 . 10:30:00 PM
. IST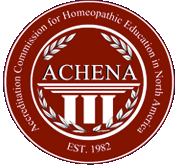 ACEHNA Accredited, AROH Approved
Online webinar, No time limit for completing your course, 6 hours of study, Evaluation test, Certificate of attendance.
About Webinar
Asthma is the leading cause of absenteeism from school and the third leading cause of work loss. Let us learn from the MASTER OF Asthma, Dr. Jawahar Shah.
According to W.H.O., asthma affects 235 million worldwide. 235–300 million people globally have been diagnosed with Bronchial Asthma. Bronchial Asthma will increase by 100 million worldwide by 2025. Homeopathy recognises that an individual is as unique as his own fingerprints.Homeopathic medicines strengthen the immune system or disease fighting capacity of the person.They act on a much deeper level and makes sure that the root cause is eliminated.Homeopathy improves the overall quality of life of the person.
Dr. Shah has cured many patients purely with Classical Homoeopathic approach in the last 38 years of his practice. Enlighten about a successful prescription for asthma by attending this 2 days webinar.
These 2 sessions on asthma webinar includes following learning topics:
Introduction and Pathophysiology of Asthma
Clinical presentation of asthma
Asthma and the Miasmatic perspective
Homeopathic management of asthma
Clinical cases with homeopathic remedies
About Speaker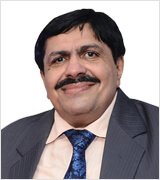 Dr. Jawahar Shah, M.D. in Homeopathy, is a renowned homeopathic physician practicing since more than 40 years. He has successfully treated many cases of Bronchial Asthma and Autism.